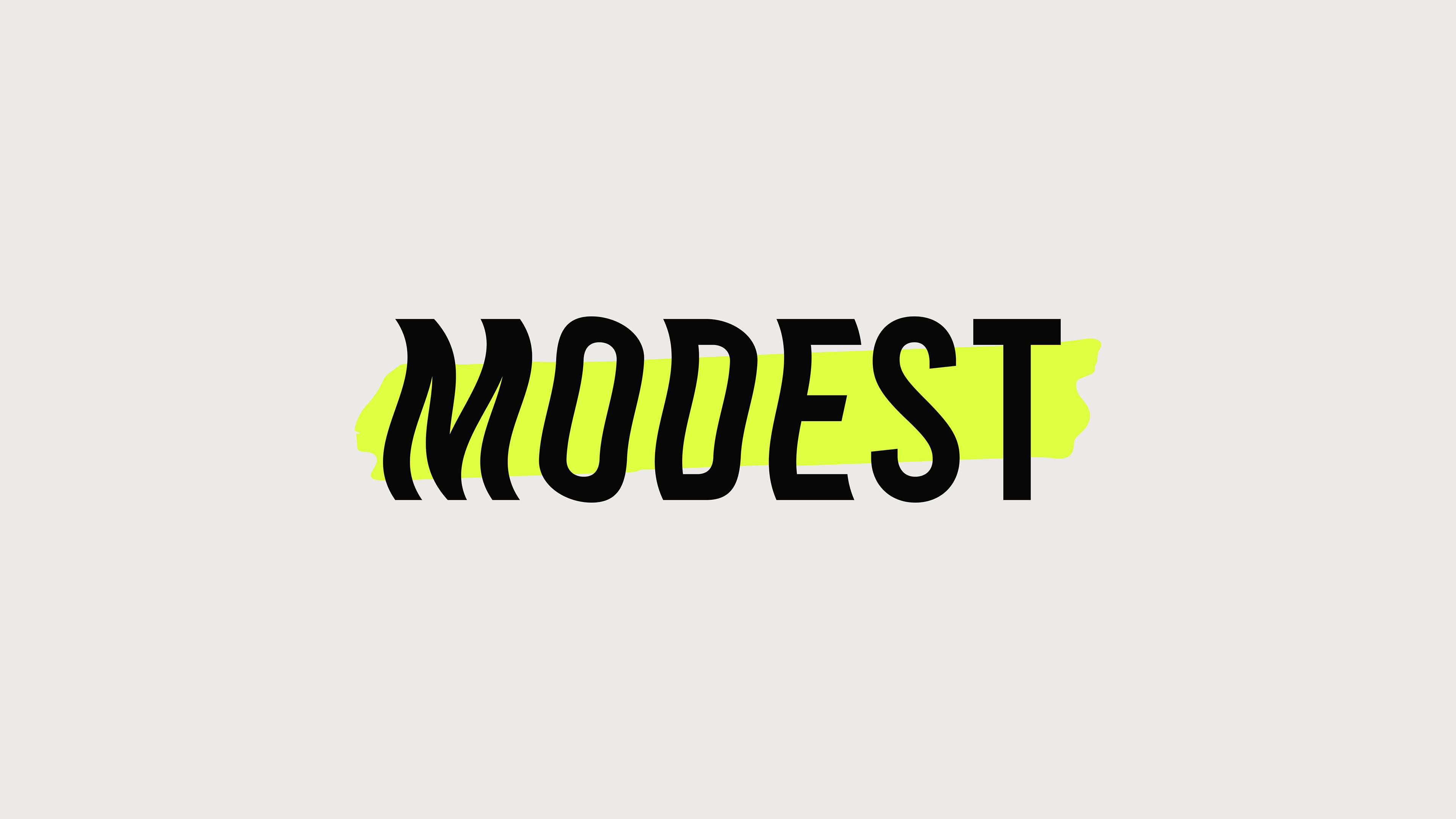 MODEST MODE IS A MODEST MYSTERY STREETWEAR FASHION KIT THAT FOLLOWS THE HYPEBEAST CULTURE IN TODAY'S STREET FASHION WHILE STILL ADHERING TO THE ASPECTS OF RESPECTING SPIRITUAL AND STYLISTIC REQUIREMENTS FOR REASONS OF FAITH, RELIGION, OR PERSONAL PREFERENCE. 
THE LOGO DESIGNED, COMBINES THE TWO WORDS AS ONE, "MODE" REFERRING TO THE FRENCH TRANSLATION OF FASHION. "MODEST" REFERRING TO THE STYLE OF FASHION WHICH INTENDS TO LIMIT THE "ATTRACTION" OF THE BODY. THE COMBINATION HAS THE WORD "MODE" ALTERED IN "MODEST" TO EMPHASIZE THE BRANDS NAME.
THE INCLUSION OF THE FRENCH TERMINOLOGY WAS CREATED TO EMPHASIZE AND PUSH THE ACTIVISM FOR MUSLIM MODESTY WHICH IS CURRENTLY BEING REMOVED AND LIMITED BY THE FRENCH GOVERNMENT.